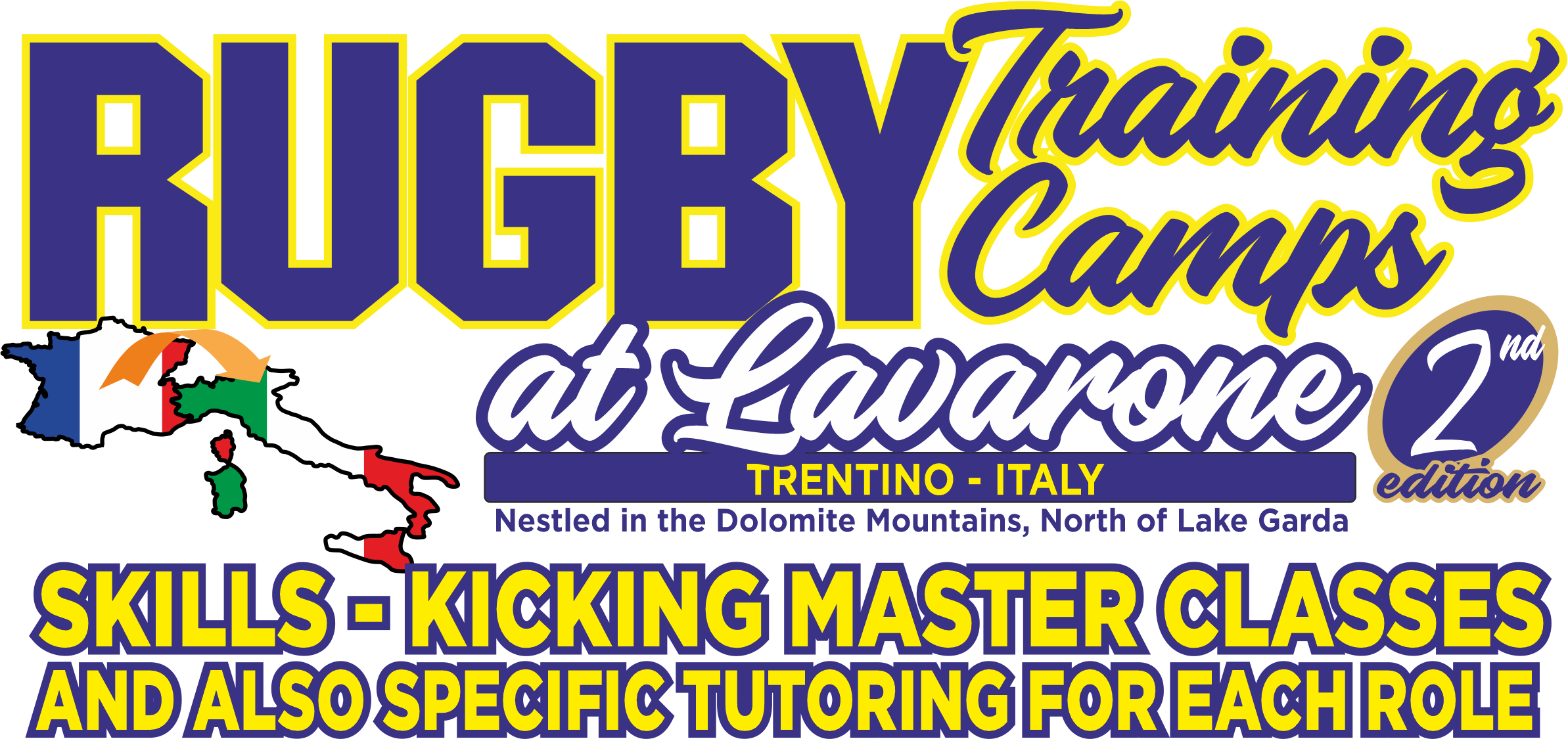 Nothing can replace the concept of general movement, which is necessary in training the player in his ability to read and manage space.
The specific gesture, which is adapted to the exact situation, is, however, a question of individual technique, without this precise gesture the general movement cannot advance
We offer you: Individual technique course and positional play to meet this requirement.
Without individual technique, the player cannot be sure.
In Lavarone (Trentino - Italy) - From 10 to 15 July 2022
For «RUGBY BOYS» and «RUGBY GIRLS» born from 2011 to 2005 - € 480,00
with the collaboration of: